ResiCare, the App all nurses were waiting for!
Working as a nurse in a residence is a very gratifying job that can also be very stressing due to the amount of residents to care of with a limited time. All days there are vital signs to check, cures to do and medication to prepare.

Could an App help you with your day-to-day work in the residence?

Take a look at this App, created with the help of an experimented nurse with more than 10 years of experience working in different residences for elder.

Give it a try, you won't regret it!
All the information of your residents and their families on your hands
Obtain a list of your residents ordered by name, surname or room.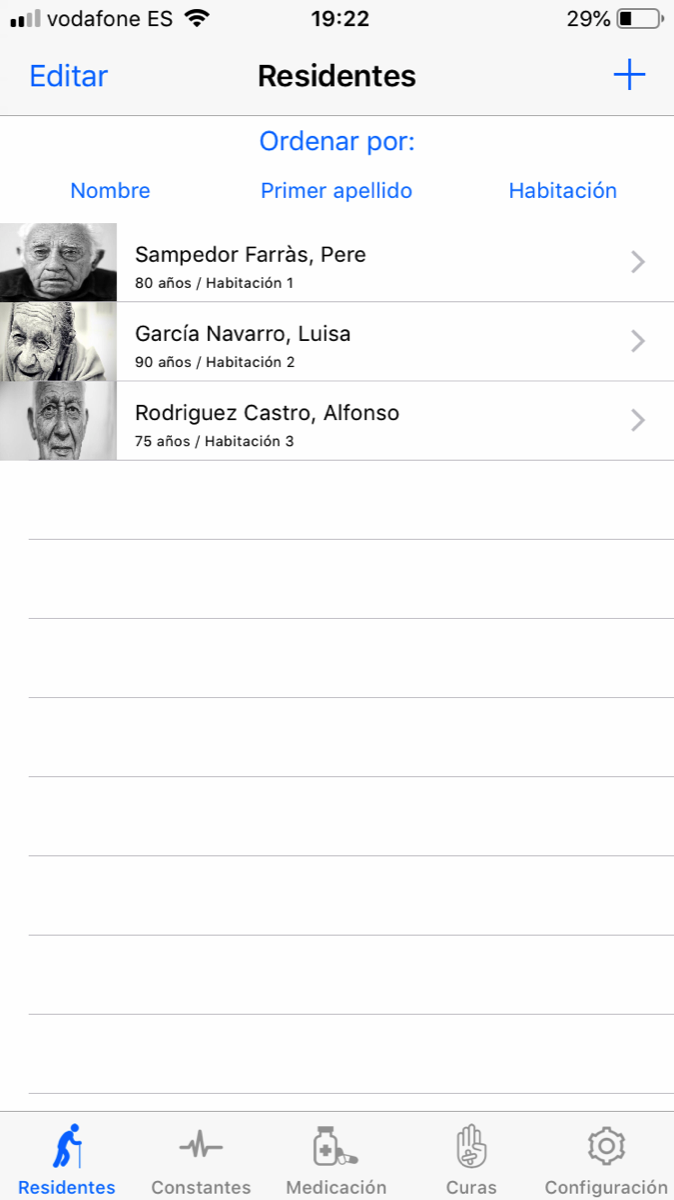 Check all the basic information of each resident when you need it, even their ID's and SSN's. You will be able to take and attach a photo of each one, if you like it.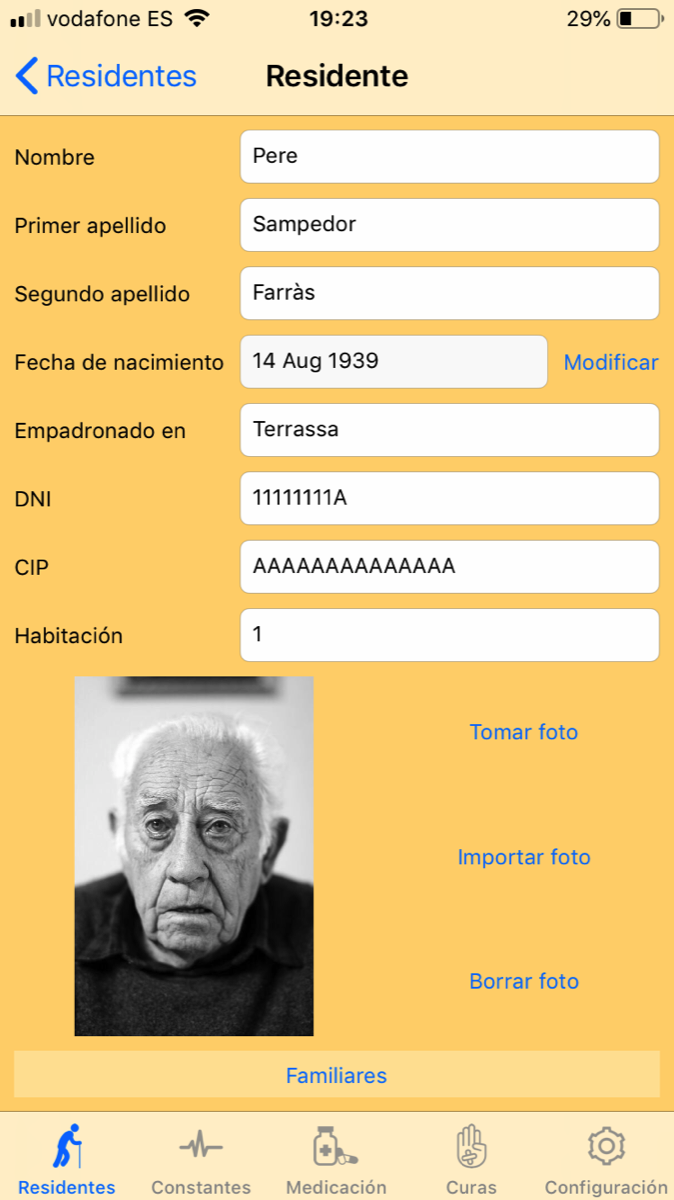 Check the contact details of all family members of the resident. You'll be able to set one (or more) contacts as main contacts.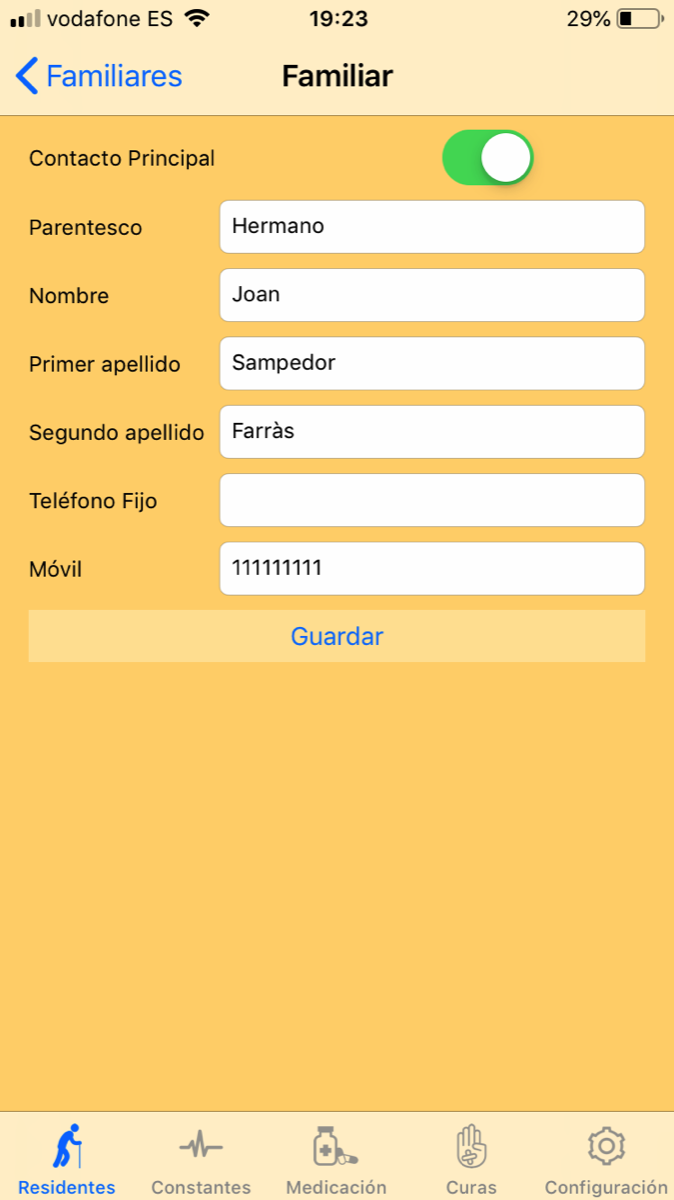 Checking the vital signs of your residents will be now faster
With just a look at the list of residents you'll know which of them need to be controlled again or / and have one or more vital signs out of range and require a more exhaustive control.
Check the vital signs of your resident and introduce them easily in the App. If a vital sign is out of range, the App will show it. If required, you'll be able to set a resident to be controlled more frequently. The App will notify you when you need to check the vital signs of a resident again.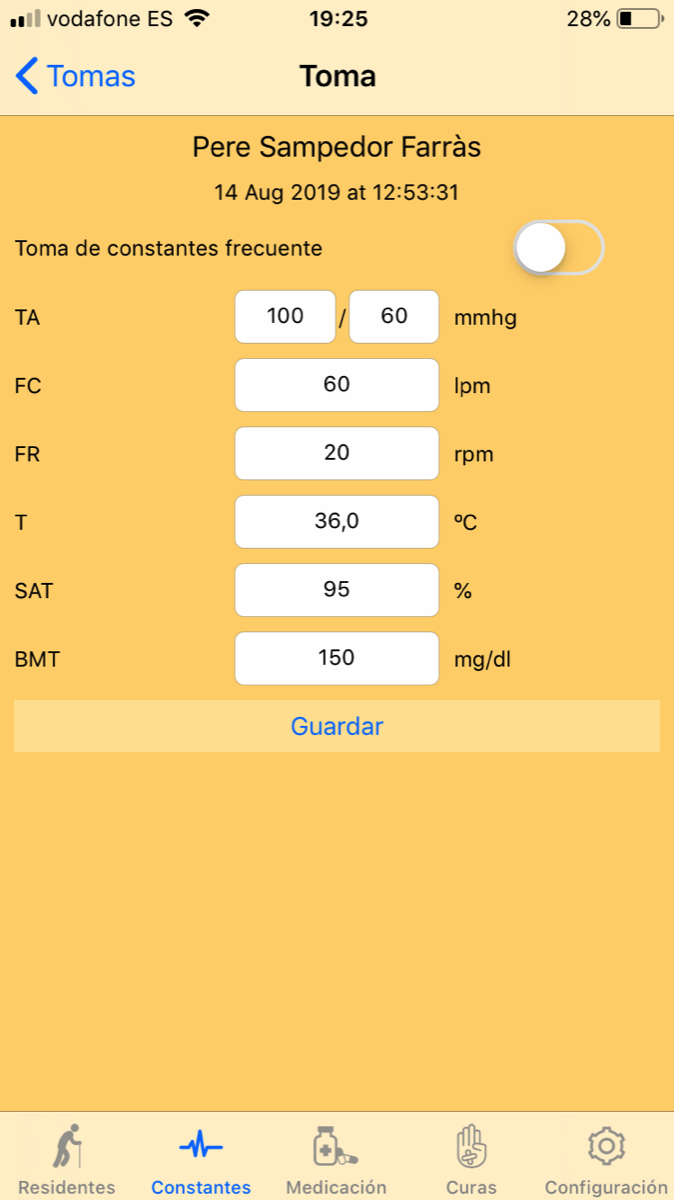 With a quick look, you'll be able to see how the vital signs of a resident have evolved over time.
Preparing the medication is not easy when there are many residents in the residence. This App will make it a little bit easier!
First, introduce all the medication of each resident by entering the name of the medicament and its quantity for each day of the week and moment of the day.
Once all the medication is introduced in the App, you'll be able to easily prepare your blisters with the medication of each resident. By selecting a day of the week and moment of the day, you'll obtain all the medication to prepare for each resident.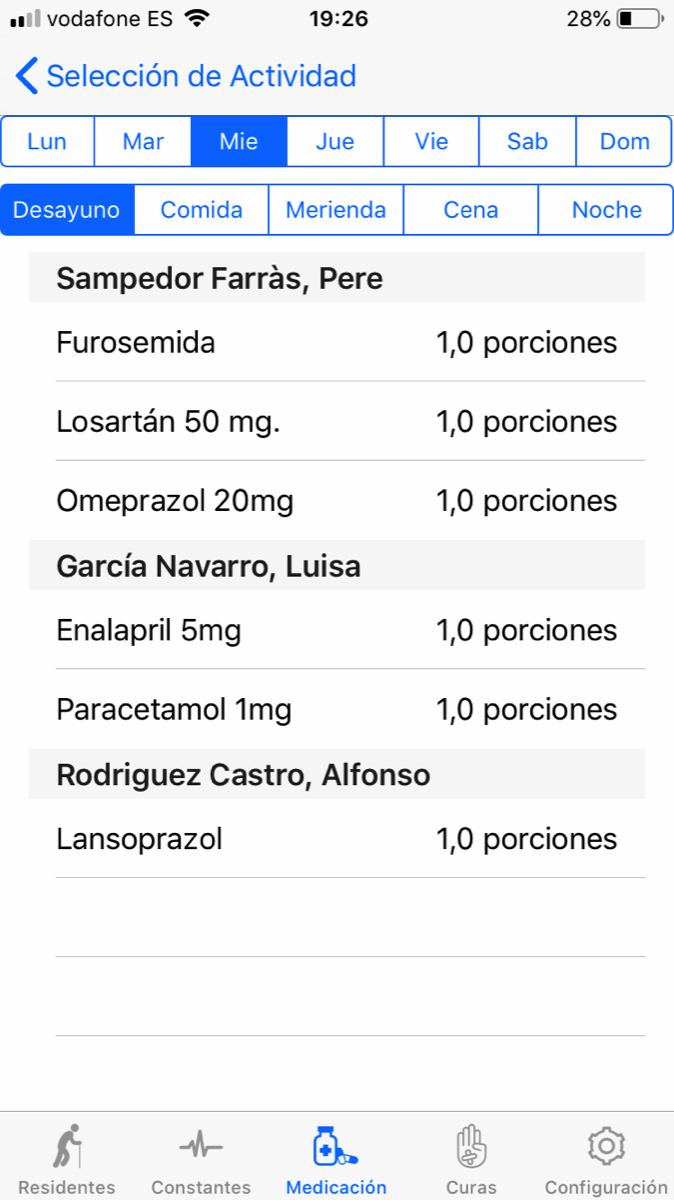 You will be able to change the medication of a resident as required by the doctor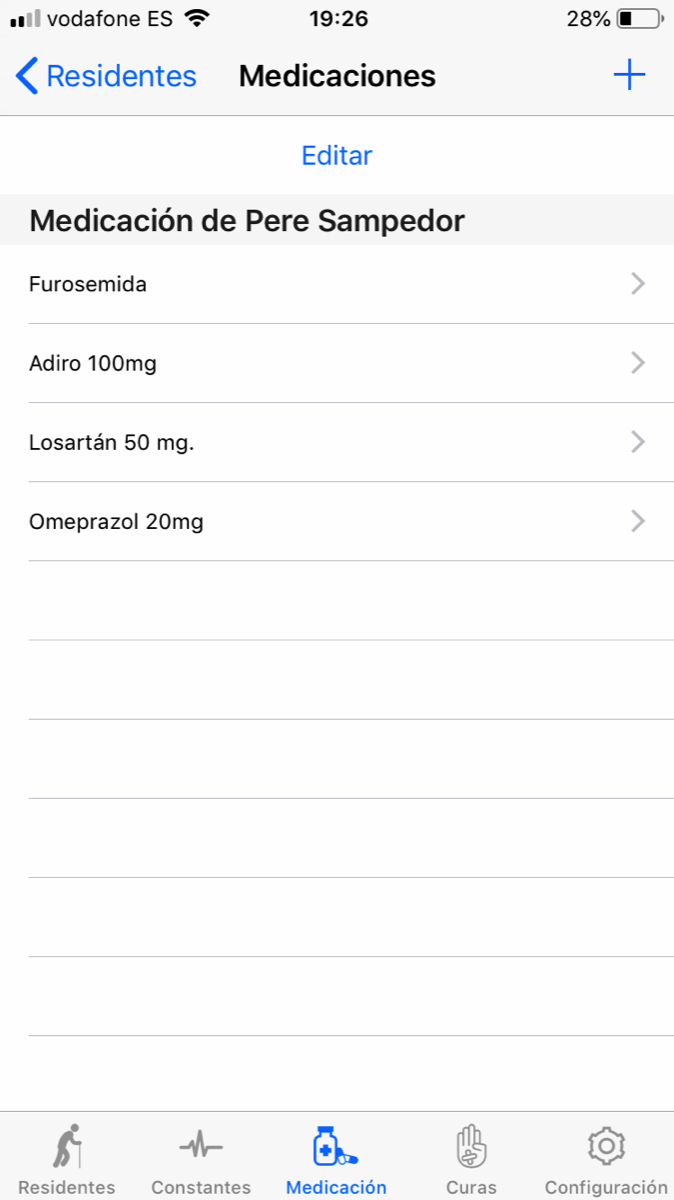 Practicing cures is another task for which the App can help.
Easily obtain a list of residents for which you are practicing a cure.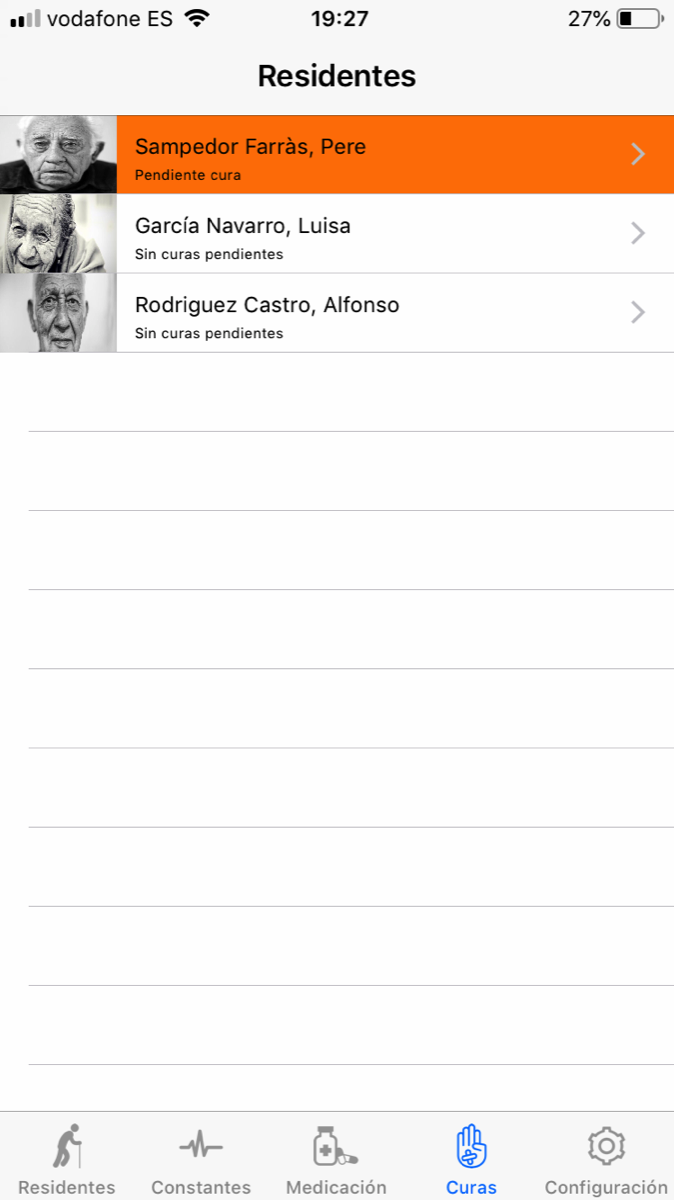 Select a resident and see what cures are you practicing to him and when was the last time you cured him.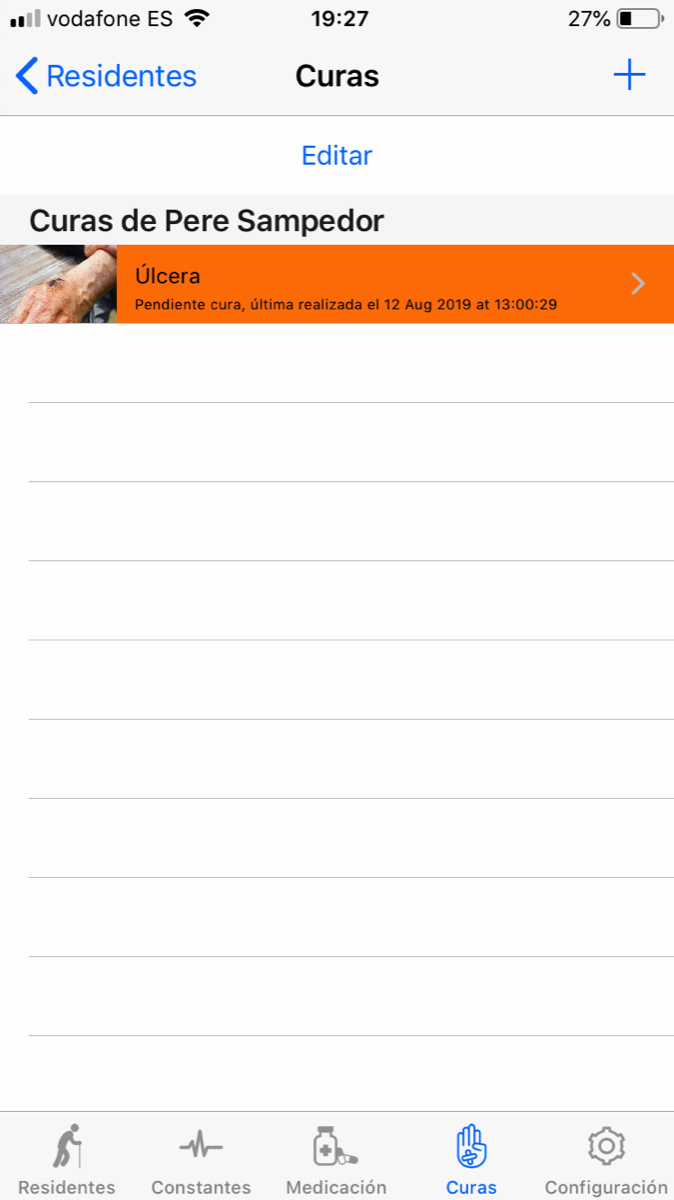 When selecting a cure, you'll see a description of it, the affected zone, the treatment and the date and time when you last practiced the cure on the resident. You'll be able to set the frequency you want the App to remind you to practice the cure again. Lastly, you'll be able to take photos of the cure to see how it evolves over time.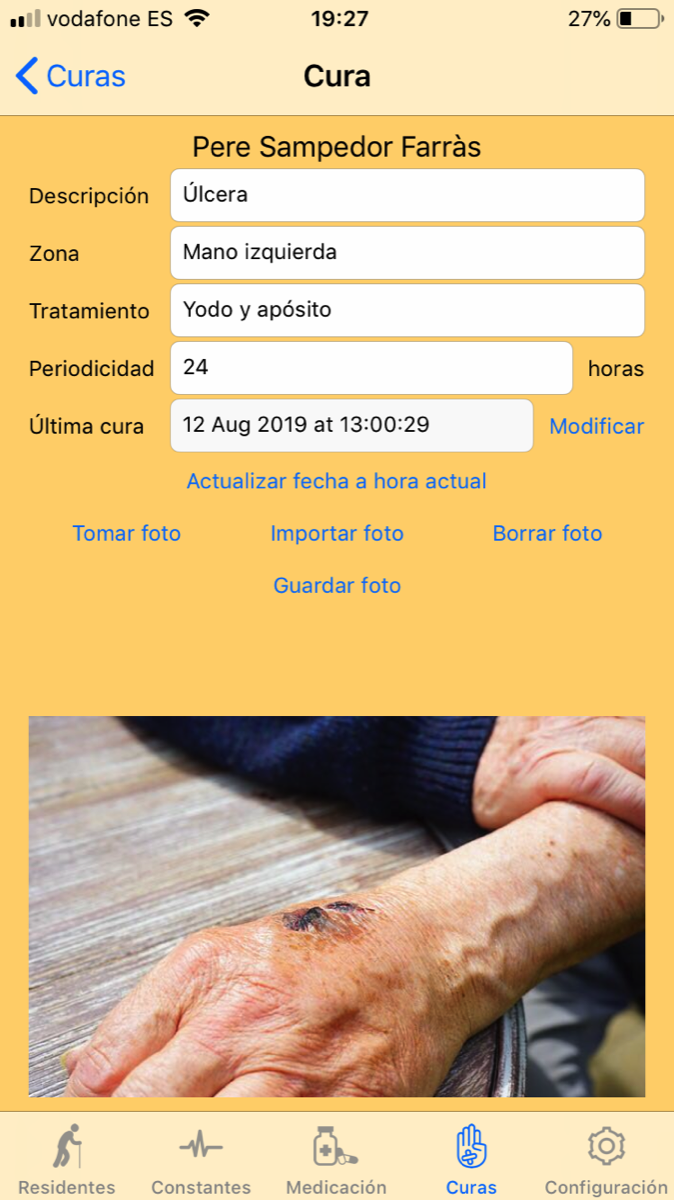 Access a photo gallery with photos that will show you how the cure is evolving over time.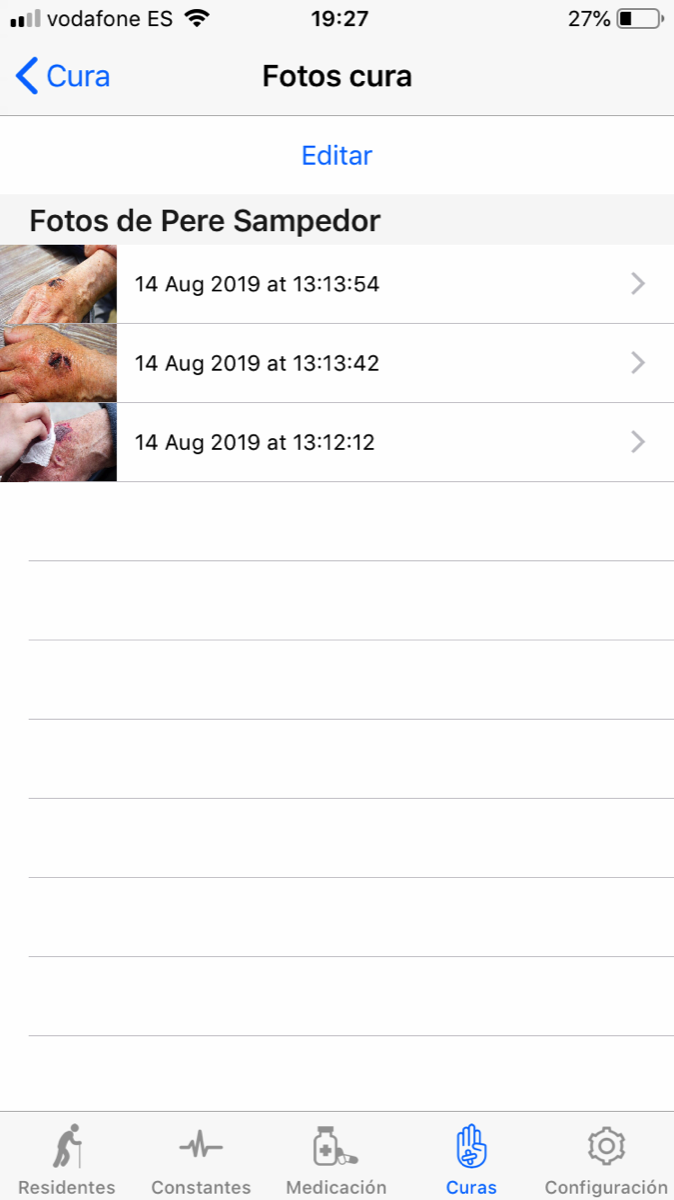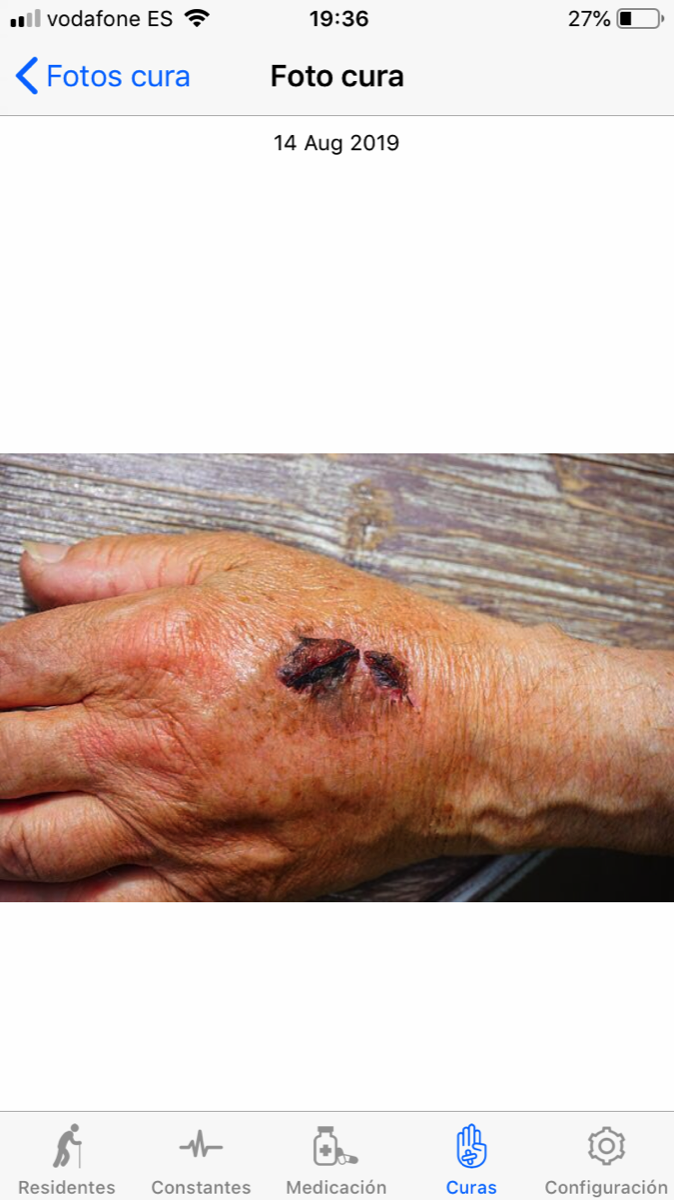 All these funcionalities are offered in a secure way.
Only with your fingerprint you'll be able to access all resident's data and all its functionalities.